Swedish Massage    60 min. $ 70. / 90 min. $ 90. 

Full relaxation for your entire body. It will brings you to a deeper level of relaxation, to rehabilitate, to prevent an injury, to release tension just to name a few of its benefits.  Also available for 2 hours.

PotesMassageTherapy         Bodywork Menu

High quality service for a very personalized need.

Deep Tissue       60 min. $ 80. / 90 min. $100.

Full body massage with emphasis on problem areas that need more attention. Deep tissue massage goes deeper on skin layers and may required  mayofasia release.

Neuromuscular Therapy                  $120.

Neuromuscular therapy is used to treat many different soft tissue problems. The following list is a small example of issues that may be helped by neuromuscular therapy: Lower back pain, upper back pain, head and neck, carpal tunnel like symptoms, sciatica like symptoms, hip pain, headaches, plantar fasciitis, calf cramps, tendonitis, knee pain, iliotibial band friction syndrome, jaw pain, (TMJ disorders), just to name a few. Neuromuscular therapy is treated by muscle compartment and additional time may be required to finish the treatment.NMT also know as Medical Massage. 90 min.

For more information, please



Trigger Point                                      $120.

Hot Stones  60 min. $ 95. / 90 min. $115.

Chair Massage                          $60/ h.

Salt/Sugar Body Scrub-      $35.

Body Wraps                   $ ask.

Trigger points are areas of hypersensitivity in a muscle caused by overstrain. These are small areas of the muscle in which there is a contracture of muscular tissue. Blood and nutrients are lacking in that part of the muscle and therefore the muscle spindle is unable to relax. Trigger points cause pain, fatigue and weakness in the muscle. Trigger points also cause a phenomenon called referral pain; some times you don't feel pain till that particular spot is treated.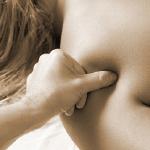 Specialty massage where the therapist uses smooth heated stones, usually basalt volcanic stone, either as an extension of their own hands, or by placing them on the body while they massage other parts of the body. The heat can be both deeply relaxing and help warm up tight muscles so the therapist can work more deeply if necessary.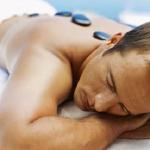 Chair massage is a style of seated massage that is typically short -- 10 or 15 minutes -- and focuses on your back, shoulders and neck and arms. Chair massage is done over clothes and doesn't require any massage oil. It's a great way to work out muscle tension before it turns into a full-blown spasm. 30 min. minimum. Ideal for corporate events. or small parties. 

A body scrub is a popular body treatment that is like a facial for the body. It exfoliates and hydrates your skin, leaving it smooth and soft. Add this treatment before the massage is an ideal combination.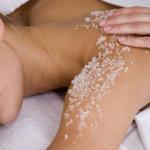 The body wraps are treatments applied around the individual's body to create a layer that produces heat and promotes sweating. The effects of body wraps may be seen soon after the procedure or after several procedures and may differ depending on the individual. This kind of treatment are excellent for detoxify, special occasions and nurturing. This treatment start with an exfoliation and the price depends on the kind of products and properties it has.  

Foot & Hand Treatment   $ 50.

Foot and hand treatment is excellent for a long day walk, It's frequently recommended by physiotherapists for treatment of arthritis, rheumatism, minor aches and pains or just another way to relax and pamper yourself. The treatment starts with an exfoliation then, massage, hydrating application and paraffin deep. 


It's a type of gentle massage which is intended to encourage the natural drainage of the lymph, which carries waste products away from the body. LD it's most commonly use before and after Surgical procedures to reduce inflammation and accelerate healing among many others benefits like: Immune system, stress depression, arthritis, fibromalgia, sinusitis, muscle spasm, excellent for detox, headaches, anti-aging  and more.

Lymphatic Drainage  60. min  $80.


​Lomi-lomi                               $120.

Unlike most other massages where the therapist uncovers and treats one body region at a time, in a Lomi Lomi massage the receiver wears minimum draping the therapist will use long flowing strokes that go from head to toe in a continuous rhythmic movement massaging both the top and the underside of your body. The

goal is to help find harmony between body and mind in every aspect of our lives.

It can be combine with some other treatment.

It's a healthy way to reduce stress and promote overall wellness specially after first trimester. Massage relieves many of the normal discomforts experienced during pregnancy, such as backaches, stiff neck, leg cramps, headaches and edema (or swelling) and tired feet. 60 min.

Juan Potes, LMT, FS

MA65959

FB9744278

AROMATHERAPY - RAINDROP   $ 180.

90 min. of highly relaxing experience. This treatment involves eight different kind of high quality essential oils, hot stones, hot towels, face and scalp massage, and reflexology. 

​Prenatal Massage   60. min.    $99..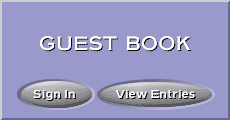 90.min. of a super relaxing yet detoxifying treatment with a combination of different techniques and modalities to offer you a very delightful and well deserved experience. You will enjoy the benefits of essential oils, hot stone, Thai poultice compresses, sweet honey therapy,  lomi-lomi, sacrum release, face and scalp massage,and some extra time for your enjoyment. Complementary green tea after treatment.   

​90 + 10 min.     $ 180.

SENSATIONAL POULTICE EXPERIENCE

​Cupping/ gua-sha   60. min.    $120.

In TCM is used to treat certain conditions such as: reduce fever,

common cold or influenza,

treat fatigue,

Relieve muscle tension and tendon injuries,

improve blood circulation,

headaches, fat deposits

help digestive disorders. 

This treatment is also used in combination with Cupping techniques